My upcoming DIY projects:
In general, I'd love to play with drapes and folds.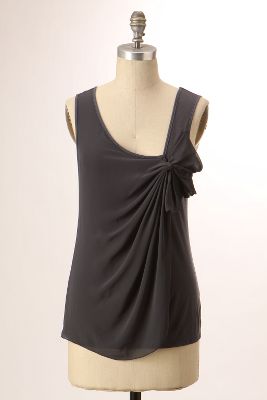 I also want to see if these tanks are DIY-able, as they seem to be everywhere and also seem to just be a simple task of folding fabric over and stitching it.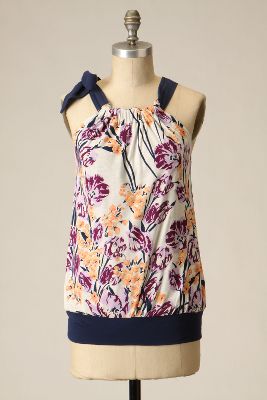 I'm debating whether to try and copy this by:
1. taking a strip of fabric, folding it into a bow shape, and then sewing it down
2. sewing a bow shape with beads
3. simply sewing a bow shape with thick thread.