Just two lovely finds from Gap's sale; if you use code SALE25, you can get 25% off of all sale items.
First is this lovely Vena Cava dress from what's left of Gap's Design Editions collection. I honestly have nowhere to wear such a dress, yet I am so very tempted to buy it just because it is a great representation of Vena Cava's dress prints, and because I think a khaki dress with black designs is a fun way to be playful yet still neutral. If you're not into showing tons of skin, this is a great date dress -- memorable, yet not too flashy. It's $69.99 before the discount.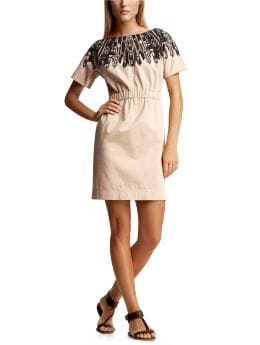 Second is this tank top I have literally been admiring for the past three weeks. Every couple of days I'll scour Gap's website, open the link to this tank top in a new window, leave it open for a bit and admire it, and then sadly close the window when realizing that the price is a bit much.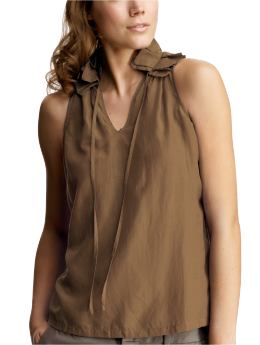 This brown colour is only $24.99, which shouldn't be that bad with the discount, but with shipping it probably will be just about the same price. But I (for once) am not that huge a fan of this brown colour.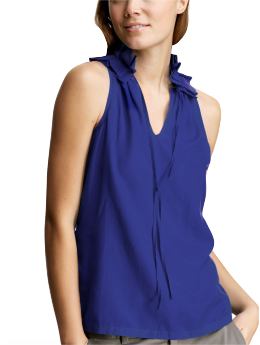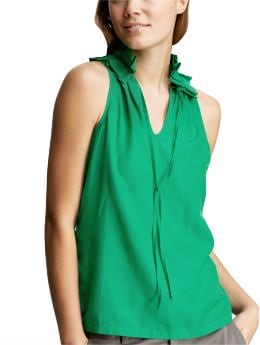 Instead, I'd rather get a tank in the blue or green. I like the green the most, but unfortunately it's sold out in XS and S and has been for a while, so I would probably opt for the blue. Again, with the discount it would be around $30 but even for this lovely tank that's a bit much for me.
Sigh. It's a sign that economic times are a-changing when I start web stalking and admiring clothes from Gap.